PeopleStrong

Talent OS
AI-Powered Integrated Talent Management Platform to recruit, mentor, retain, and engage your future-ready workforce.
Talent Management Imperatives for Leaders in 2022 and Beyond
Managing Hi-Potential Employees

Effective Skill Development

Talent Engagement & Retention

Drive Productivity and Performance
Who are my High Potential Employees and where can I find them?
Leaders spend less than 10% of their time developing high-potential leaders.
What are the skills my employees need to succeed in today's world?
20% Highly skilled employees produce 80% of the business benefits.
Where does my company stand in engaging and retaining talent?
Only 72% of employees understand their role & how it contributes to their org's success.
Are employees aligned to the company's growth objectives?
97% of employees believe a lack of alignment within a team impacts the outcome of a task or project.
RE-IMAGINE TALENT MANAGEMENT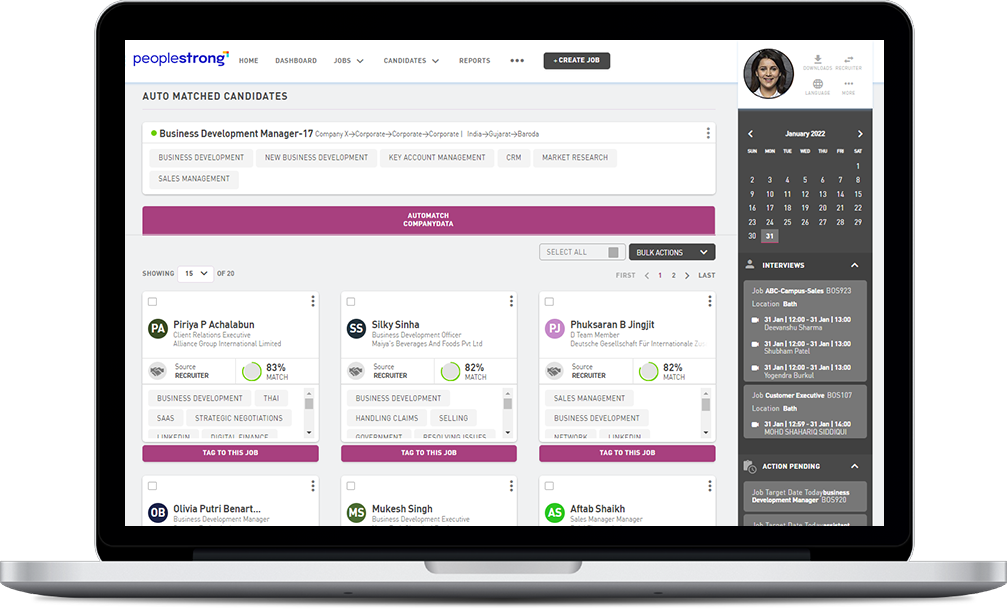 Attract The Talent You Aspire
Align talent acquisition with business needs as you implement skill-based AI-Matchmaking Framework based on your existing Organization Skill Framework or leverage PeopleStrong Alt Skill Cloud.

Uncover hiring insights with Skill Dashboards and plan your workforce better with pre-configured hiring workflows.

Bring recruitment closer to HCM enabling an integrated hire-to-retire system for end-to-end employee visibility.
Make Talent Your Advantage!
Leverage PeopleStrong Alt Skill Cloud to identify skill gaps between expected and current proficiency levels and build targeted programs to bridge the gaps.

Become an ever-learning organization with AI-Powered personalized Learning paths tailored for your employees' needs.

Gather Real-Time Talent insights on employee skills, and career interests — To unlock the true potential of your employees.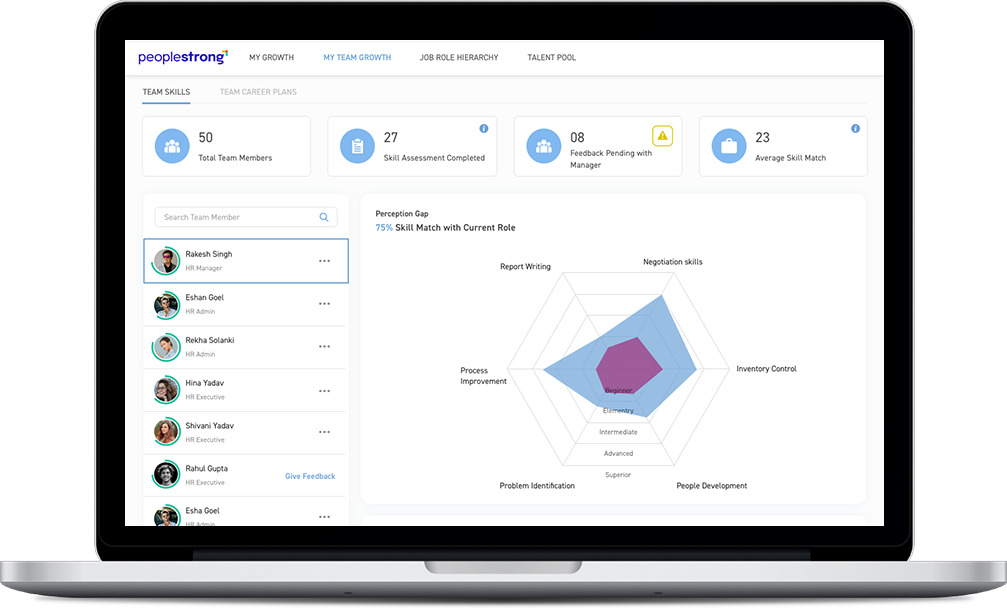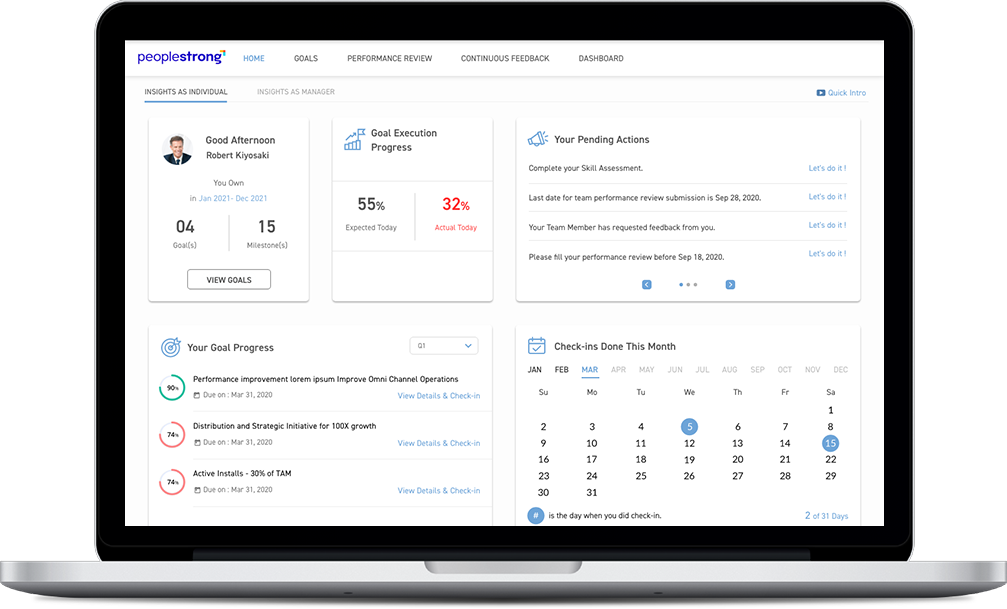 A Step Towards More Agile Teams
Align employees with the company's growth strategy: Identify high-performers across job roles, departments, and geographies with Real-Time Performance and Productivity Dashboards.

Build Talent Succession Plans basis employee potential, critical positions, years of experience, performance rating, Job requirements, and much more.

Plan Employee Growth Journeys better with a comprehensive view of employee skills, performance, learning, and productivity.
Give Wings of AI-Driven Engagement to your Talent Strategy!
Empower your talent strategy with Jinie - AI Talent Coach which engages with employees for their career growth.

Jinie nudges employees to drive regular check-ins on goals, develop skills, direct career paths, check engagement levels, and assist on everything around worklife.

On-demand Powerful Data Visualization providing Hindsight, insights, and foresight on your organization's talent landscape.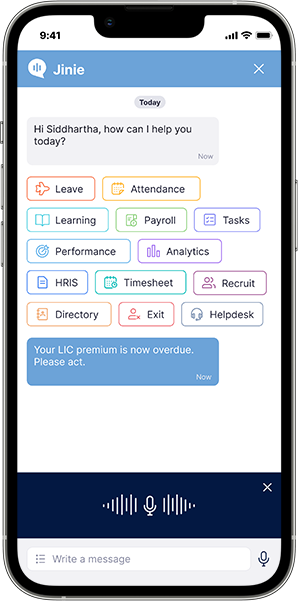 Powering Talent For Leading Organisations