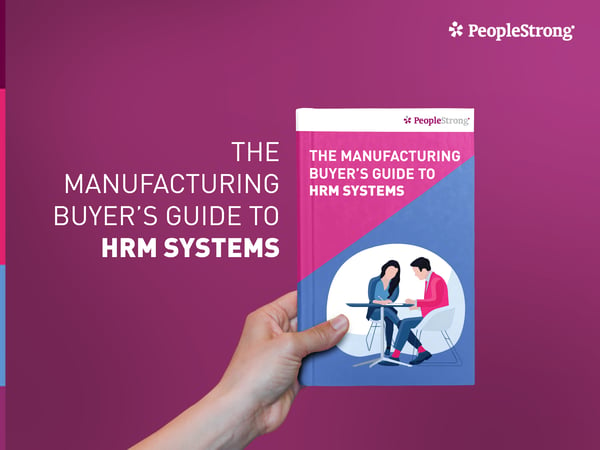 Buyer's Guide to HRMS: Manufacturing Edition
Understand the challenges and need of implementing a comprehensive HRMS solution to ace employee experience for the ever-transforming manufacturing industry.
Introduction
Unlike other sectors of the economy, Manufacturing embodies a rapidly changing workforce that has an immense financial and employment footprint.
With more investments being pumped into this sector, little has been done to improve the workforce experience.
The HR department within manufacturing companies must now evolve to address the gap & needs of the workforce.
What's Inside?
Uncover the challenges in implementing HR technology for manufacturing.

Understand the benefits of a robust HR Technology Solution.

Quick Checklist to choose the right HR Technology for your organization.

Tips to implement an HR Technology solution within your organization.
Join Our Growing List of Customers